Mexican President Destroys Trump and His Border Wall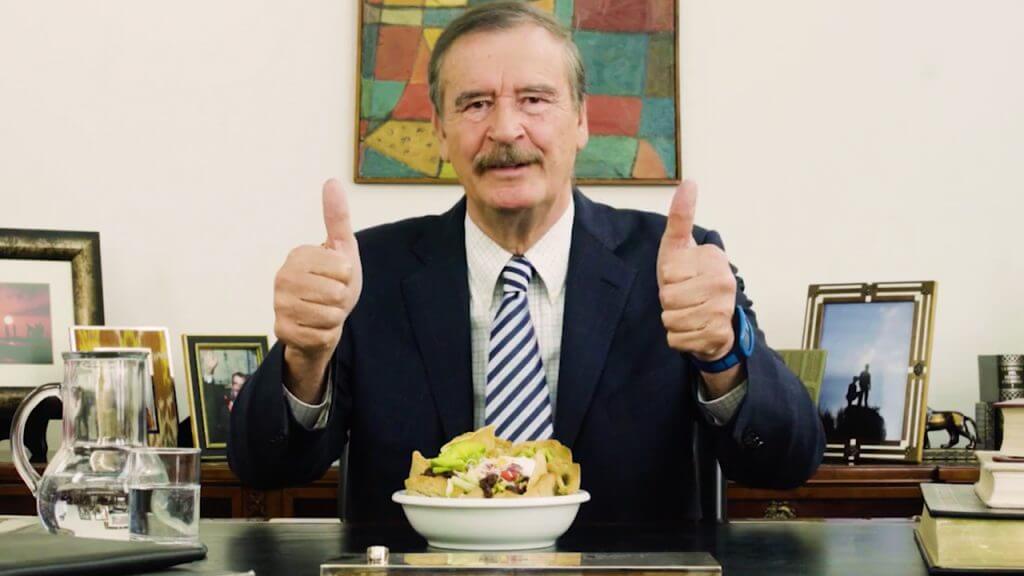 Listen, I'm not one of those Internet people who thinks celebrities or politicians can be destroyed online. Well, perhaps this Amber Rose tweet at Kanye West was the exception —
Awww @kanyewest are u mad I'm not around to play in ur asshole anymore? #FingersInTheBootyAssBitch☝

— Amber Rose (@DaRealAmberRose) January 27, 2016
Keith Olbermann's daily rebuffs of Trump over at GQ are routinely savage in their deconstruction of our inept administration. A lot of people seem to think that Olbermann destroys Trump with every installment and yet Orange Darth Vader still walks around like he owns the free world (unfortunately, he does).
Today the folks over at Super Deluxe released what might be the most poingnant and ferocious takedown of Trump to date. The video might not destroy him, but – damn – it's ruthless and surprisingly pensive.
Watch as former Mexican president Vicente Fox Quesada obliterates Trump's border wall and then turns his attention toward the real underlying problem with the President of the United States. This is some Grade-A sh*t talking with too many zingers to list.

To delve deeper into political satire watch GASLIGHT, our werewolf mockumentary inspired by Mike Pence's performance at the vice-presidential debate.