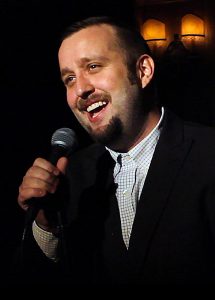 What can JASON SERENO say about himself that hasn't already been said by others? Well, I'm a writer – not so much of a reader, but I've read. Some people pay me to read and rewrite narratives or dramatize concepts into fresh yet familiar tales, but this ain't about that popcorn shit, Jack. I want those sour Skittles.
I'm also a director and producer with several traditional spots, digital campaigns, branded documentaries and viral hits under my belt. And, if we're being real, I spend most of my time editing, which probably makes me an editor too.
… But I've buried the lede, which is millions and millions of YouTube views. And, yes, I was in that thing you saw; don't worry if you can't remember what it was.
JASONSERENO.COM used to be an exclusive hub for my projects, but I've opened the door to other creators of top-tier entertainment. If your content is the cream of the crop, submit it already. And, if you want the best 21st-century online comedy, keep coming back to JasonSereno.com.

WATCH MY OLD-ASS HUEY LEWIS AND THE NEWS-INSPIRED SIZZLE REEL