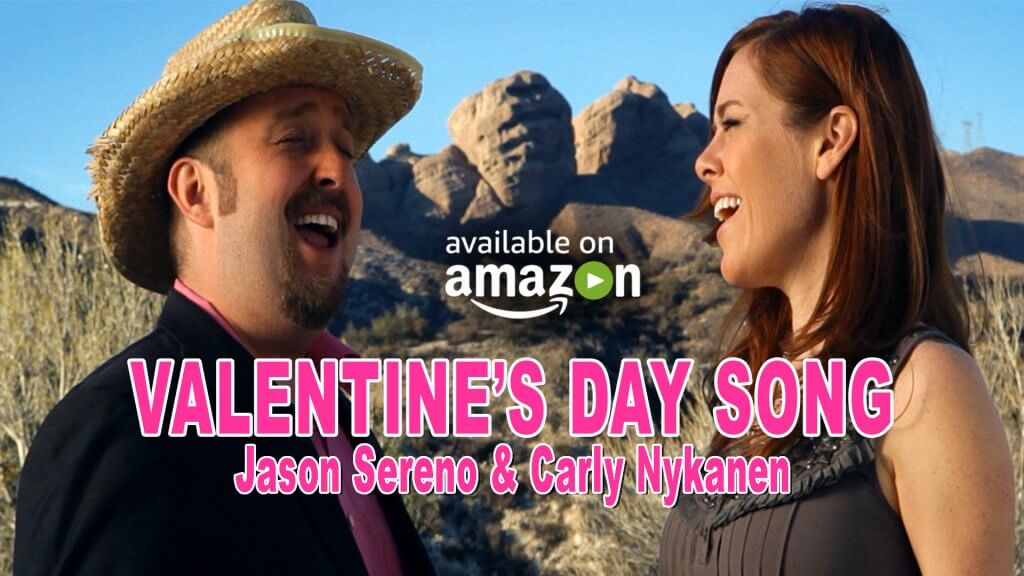 Like most of our music videos, The Valentine's Day Song was the product of a few pints of hipster ale and an impromptu hook that demanded a full-length ballad. You can click here or on the image above to watch our epic holiday-inspired masterpiece on Amazon Prime or catch the YouTube version below.
… Why Don't We Make Love (It's Valentine's Day)? Our friend Carlyn Nykanen agreed to sing this ridiculous decade-spanning song with me back in 2014. She's a little bit country. I'm a little bit rock n' roll. We think it works.
You might also recognize frequent JasonSereno.com collaborator Chaz Moore in the video. Catch that son of a gun as an impressionable Amish man in The Jebediah Jacobs Story.

Subscribe to the JasonSereno.com YouTube Channel for the best music on the Internet. And, if you like this song, give our Jennifer Love Hewitt music video a chance. 'Tis wild