Jack Nicklaus Putt | The Golden Bear
In the pantheon of great online videos – sports or otherwise – this Jack Nicklaus putt ranks at the very top.
… I'm no golfer, fam, but do enjoy watching the sport on TV; sprawling HD aerial footage, phantom cam wedge shots from the bunkers, audio so crisp you can hear the ball-strike better than someone standing 10 feet away. It's an HD miracle. And thank God, because otherwise we may have never seen Jack Nicklaus' 100-foot putt during the 2010 Harbor Shores Golf Club Grand Opening in Benton Harbor, Michigan.
Who knew one of the best moments in Old-Timer-Showing-Off-History would take place in Michigan? That place sucks, right?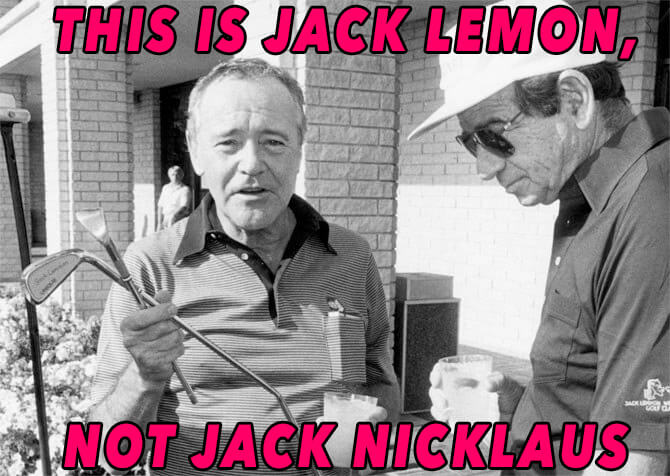 Just before NBC golf analyst Johnny Miller attempts to chip from the Nicklaus-designed green [surely a faux pas for any grand opening, let alone the Golden Bear's] Jack offers to show the former pro how it's done. The rest, as they say, is sports history.
PGA Legends Arnold Palmer and Tom Watson are there for good measure. It's hard not to smile while Nicklaus' putt drops. Below is footage of the GOAT discussing his epic upstaging of Miller after the event.
Follow Jason Sereno on twitter and facebook to catch cutting-edge comedy as it's released. Looking for story-driven laughs? Watch one of our award-winning dramedy series.