The Best Christmas Action Movies
I heard a few humbugs were saying Die Hard isn't a Christmas movie. Not only is Die Hard a Christmas movie – it's on the shortlist for the greatest Christmas film ever made.
It's a Wonderful Life
Miracle on 34th Street
Die Hard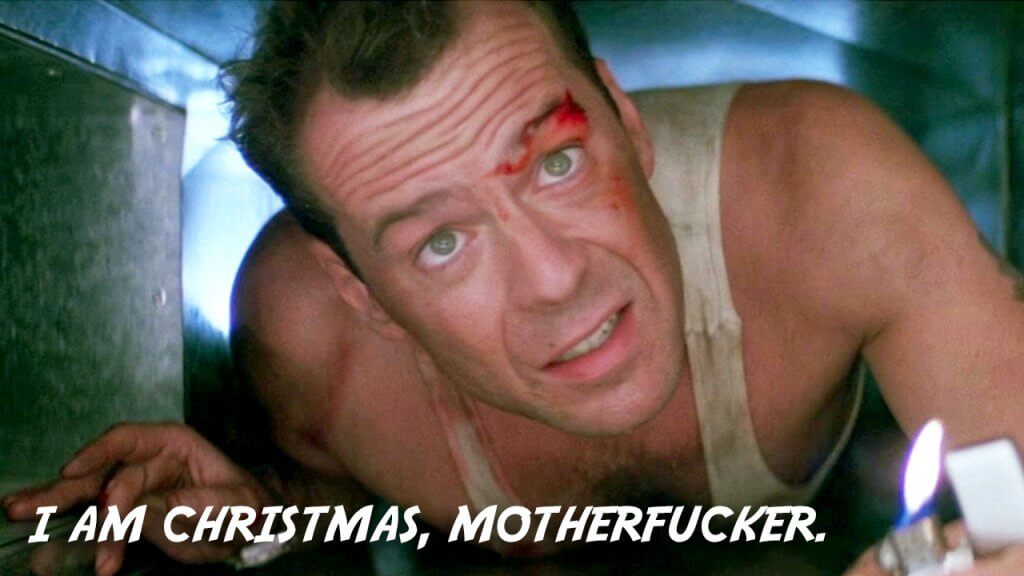 But Die Hard isn't the only holiday action film worth a watch. Below are several other Christmas action movies that should be considered very-necessary December viewing.
Will any of this celluloid be remembered outside of a novelty film class in 100 years? Probably not. But art isn't about legacies, man. It's about enriching the spirit of the living.
LETHAL WEAPON | 1987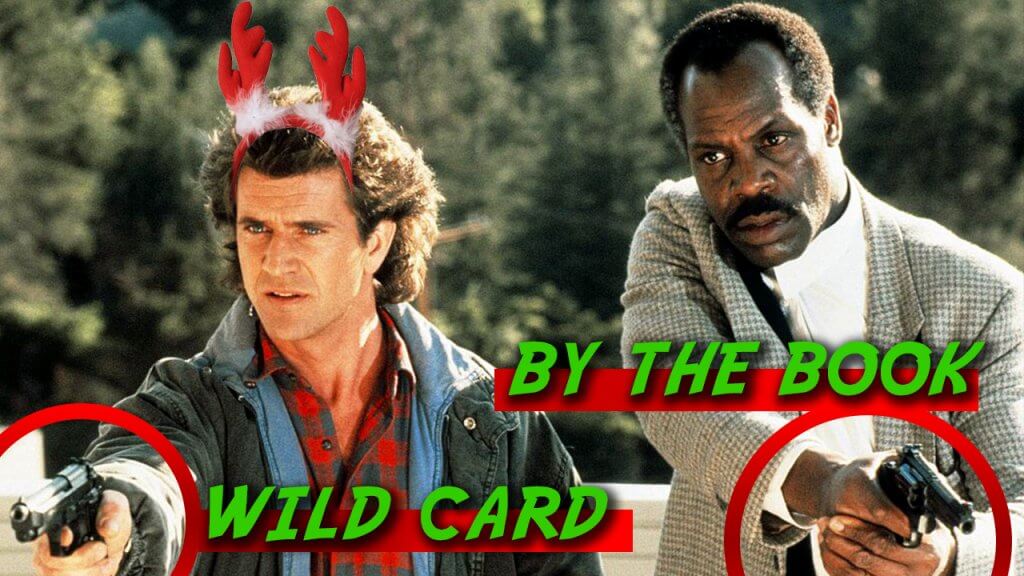 Lethal Weapon is, in many ways, superior to Die Hard yet forever doomed to live in the shadow of Nakatomi Plaza. Complex family dynamics, an anti-hero with PTSD, Gary Busey; if you can sell yourself on the idea that Mel Gibson turned racist after the franchise, it's an exemplarily holiday action flick.
Lethal Weapon premiered a year before Die Hard and only earned $20 million less at the box office. If you adjust for inflation, the Lethal Weapon series outgrossed Die Hard by more than $200 million over the span of four films compared to Die Hard's five. Wild.
I COME IN PEACE | 1990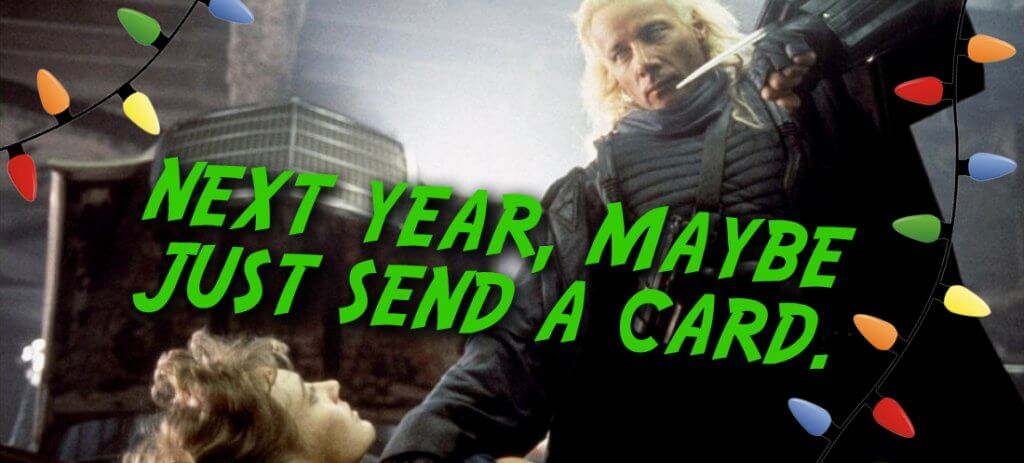 There is a lot happening in this Dolph Lundgren sci-fi film – including an omelet-making metaphor and a seemingly separate movie about a police officer infiltrating a heroin cartel. Throw in an A-story about a good alien and a very bad alien fighting for the future of the planet, a wisecracking sidekick, and a sophisticated female love interest, and there's just enough bullshit to shut off your brain for 96 minutes.
Nearly lost in the mayhem is that it's Christmas in Houston and Dolph Lundgren is supposed to be an American cop. GTFO. Still, if you're looking for a quality VHS experience, I Come In Peace delivers a one-of-a-kind extraterrestrial adventure.
DIE HARD 2: DIE HARDER | 1990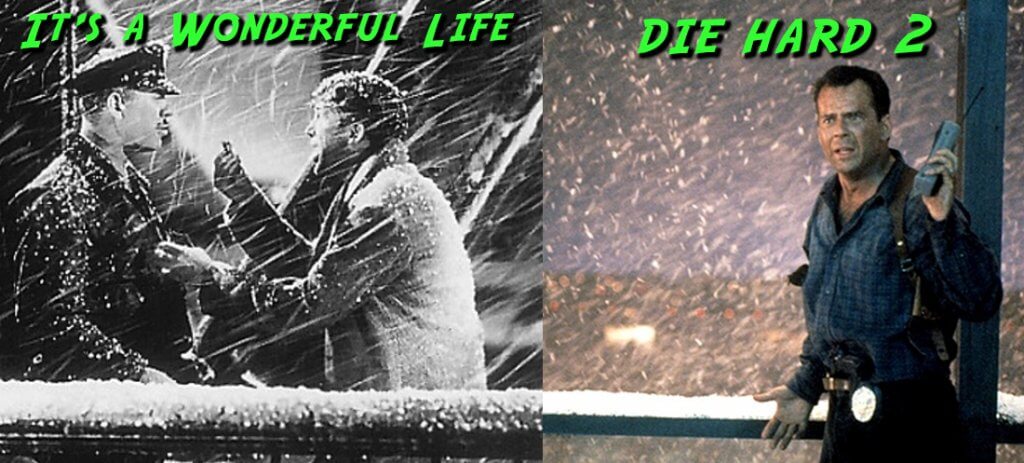 There is another Christmas movie living in the shadow of Nakatomi Plaza and it's the sequel to Die Hard. Die Harder might be a vapid subtitle but the icicle through the eye and exploding cockpit scenes make the phallacy a whole lot of fun. How many Christmases can Bruce Willis spend killing bad guys?
THE LAST BOY SCOUT | 1991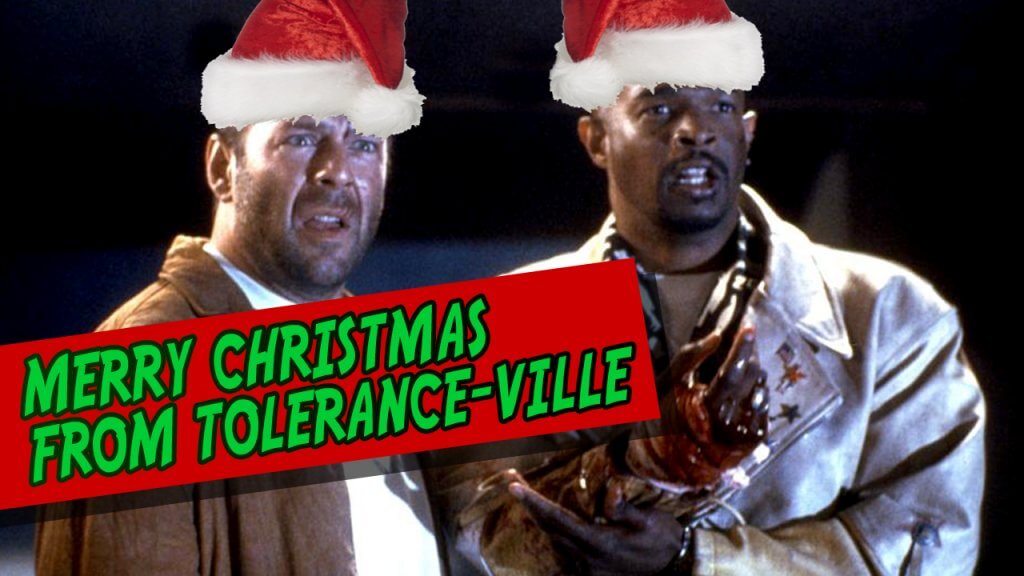 The answer is three Christmases. God Damn, Bruce Willis loves shooting people during the holidays! The Last Boy Scout combines guns, football, strained family relationships and a series of yuletide letdowns. The film, written by Lethal Weapon scribe Shane Black, shares many similarities with the 1987 blockbuster while riding an unmatched wave of racial tension.
The conflict isn't confined to a black and white thing either. I remember feeling truly hurt when Bruce Willis' onscreen daughter yells, "F*ck you, you f*cking redneck!" That was the first time I heard a person express disdain for sunburnt hillbillies like me. But nothing in the film is as jarring as the opening scene, which follows a distraught football player massacring his way toward a touchdown. WHY DOES EVERYONE FOLLOW HIM?


THREE DAYS OF THE CONDOR | 1975
Speaking of massacres, Three Days of the Condor should qualify as an action movie because seven CIA office workers are assassinated in an opening sequence, which is way more than any Jackie Chan film ever put down.

The Robert Redford thriller (directed by Sydney Pollack) slyly uses Christmas music in three dramatic moments, including this final scene below, which features actor Cliff Robertson painting a bleak picture of a not-too-distant future. It's almost like 1975 is trying to tell us something …


Looking for Christmas comedy? Watch our star-studded Antiques Roadshow Holiday Special or our viral music video Weed For Christmas.