Parenting Comedy | Dads In Parks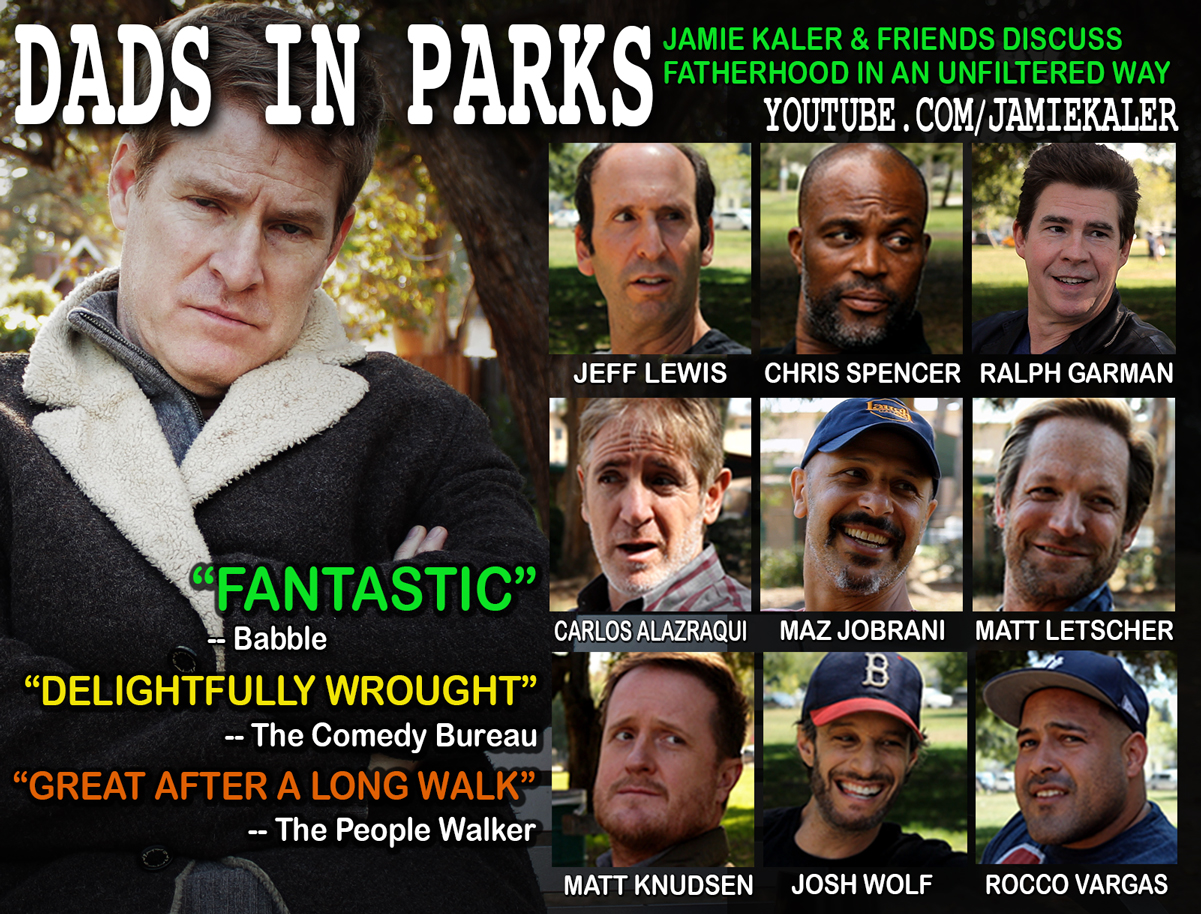 I did a guest spot on Jamie Kaler's Sirius Radio Show in 2015 while promoting my Cooking For Dads series. After the broadcast, we discussed a new father-centric format that emulated his real-life conversations with other comedians in the local park, but – instead of working out bits – we'd be working out the finer points of fatherhood, man.
Almost 90 episodes later, Dads in Parks has earned more than 1 million views, been featured on all the coolest parenting and comedy sites, and is in development as a TV series with T Group Productions. A lot of our success is due to the great dads (and non-dads) we've been blessed with as guest stars on the series, but let's not forget my effortless camera work and hands-almost-completely-off directing style. Jamie Kaler is pretty good too.
Most of the time we riff from outlines 'til the magic happens, but below are a couple of recent installments that I wrote/directed/edited. The first features Chuck McCarthy as a misunderstood wizard. The second stars Vincent "Rocco" Vargas and Dads In Parks fan favorite Jeff Lewis. Rocco just booked a role on the new Sons of Anarchy Mayans spinoff. Great dude.
Watch the newest Dads In Parks episodes every week at DadsInParks.com.