The English Patient is on Netflix
The English Patient is on Netflix.
And it's still perfect.
Whenever someone asks what my favorite movie is, I'll give them some version of this bullshit — "Well, it's a tie between The English Patient and Back to the Future; however, as an adult, No Country for Old Men truly …"
Fuck all that. My favorite movie is The English Patient.
It's perfect.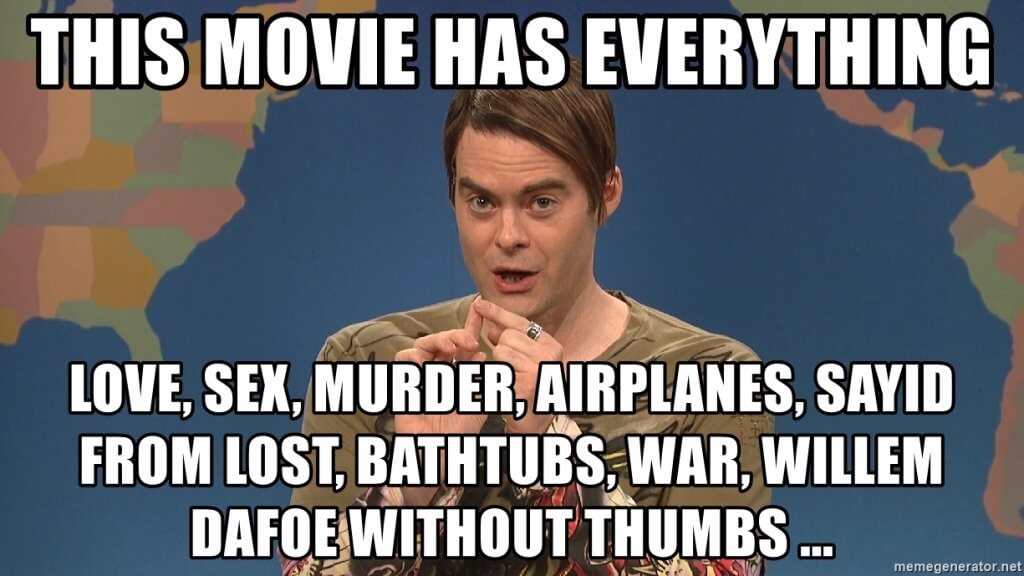 I was too wrapped up in the patriarchy to admit it before, but no film stirs my soul like 162 minutes of The English Patient. If you have Netflix or use your mom's account, do yourself a favor and watch the movie ASAP.
"A thing is still a thing, no matter what you put in front of it."
CHECK THE STATS —
Nominated for 12 Oscars; won 9 – including Best Picture, Director, Cinematography, Editing, Production Design and Score.
… Am I still selling you on this goddamn movie? Watch it already. Feel free to report back on twitter or facebook if this is your first viewing. You will not be disappointed; that's a Sereno Promise.
Looking for more intense storytelling? Watch Kill Your Content, Hot Couple Cam Show or our riveting mockumentaries. Follow JasonSereno.com on twitter, facebook and YouTube for more of the best comedy online.