Sequoia National Park '90s PSAs

What is it about riding a quad? The speed? The power? The freedom? I don't know, man, but I'd rather be whipping and sliding through a forested trail than doing pretty much anything else in the goddamn world. I also love the forest and living in the past, so this collection of 1990s Sequoia PSAs just made too much sense.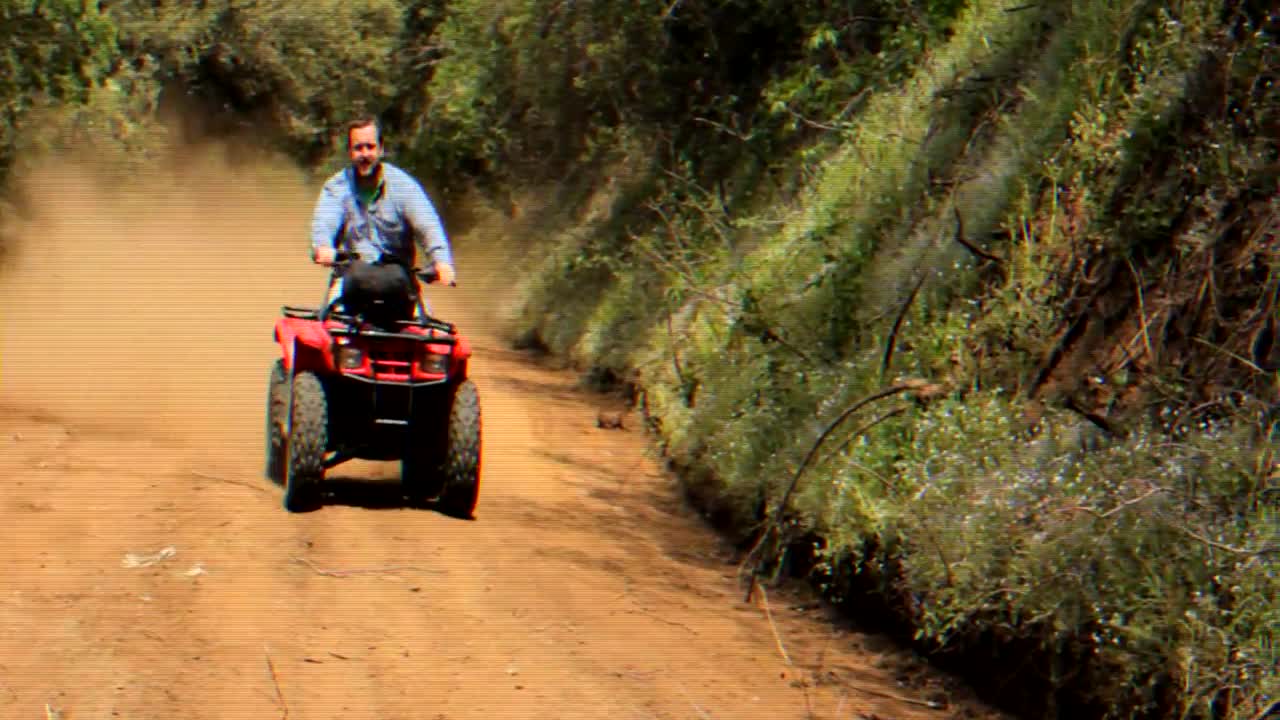 Joining me for these quad-filled Sequoia vignettes are Rose Mazzola and Anita Leeman – two terrific actors with a high tolerance for heat, dust and stoner comedy. Our DP for the shoot was Chaz Moore, a frequent JasonSereno.com collaborator and bonafide quad king in his own right; Part of me felt bad for making his beautiful footage look like distorted '90s crap, but another part of me didn't care at all.
You can watch the sequel – which is even stranger than the first video – below, but please also make sure to subscribe to the JasonSereno.com YouTube channel to watch more of the best comedy videos online.
*A big thanks to our buddy Tonny Sorensen and Stoney End Ranch for allowing an ATV-loving son of a bitch like me to spread his wings.